To mark the 15th Anniversary of the first TLC prize draw, our top cash prize was increased to £5,000 for one week only, drawn on 26 October 2012.
The lucky winner was Mrs Pat Chapman of Maypole, Birmingham who is pictured here with her £5,000 prize cheque.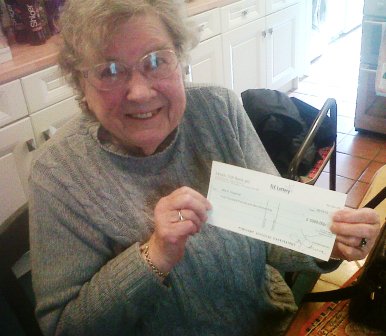 We were delighted when Pat donated back £1,000 from her winnings to be shared equally between our Three Local Charites; Acorns Children's Hospice, Birmingham St. Mary's Hospice and Focus Birmingham.
The 15th Anniversary Draw has raised an additional £27,700 this year – thank you to everyone who participated.
Click here for a full list of winning numbers