One of our most successful fundraising ventures here at TLC is selling our single prize draw tickets at Supermarkets, Garden Centres and Community Events.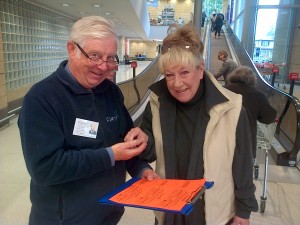 We have a few gaps in our diary for the remainder of 2015 so if you, a friend or family member either work or have a contact in such venues, would you please ask on our behalf if we can fundraise there for a day or two each year?
An average of 10% of people who buy single tickets then go on to be regular lottery players and this is an essential way in which we look to grow our lottery.
Please contact Sue Cox on 01564 825047 or email sue.cox@tlclottery.co.uk.
Thank you in anticipation of your help everyone.