When Errol Brown of Hot Chocolate sang "Everyone's a Winner" he had no idea this could be the signature tune of Birmingham's Charity Lottery – TLC.
We all dream of winning a life changing amount on the lottery but the reality is that we shall keep on dreaming.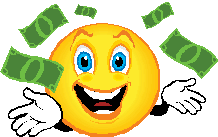 TLC Lottery may not pay out life-changing prizes but the funds it raises for local good causes help change the lives of thousands of people in our City every day of the week.
All funds raised are shared equally between the Three Local Charity partners; Acorns Children's Hospice, Birmingham St Mary's Hospice and Focus Birmingham.
Although the funds are unrestricted – meaning the charities can spend as they wish – currently this is the equivalent of funding 3 specialist children's hospice nurses, 2,000 home visits to blind disabled people and 65 adult patients receiving Hospice at Home Care.
At just £1 per weekly entry you are 7 times more likely to win than the National Lottery which now costs £2 – but win or lose, the Charities are always the winners.
The monthly subscription of £4.34 it is the equivalent of giving up a latte and cake for one day – so it could be good for your health and wealth if you win the £1,000 weekly first prize.
Please visit www.tlclottery.co.uk to sign up on-line or download a leaflet or telephone Lorraine on 01564 825047 for further details.