£126,000 raised by TLC Lottery for Birmingham St. Mary's Hospice in 2011 is enough to fund in the region of 4,500 hours of care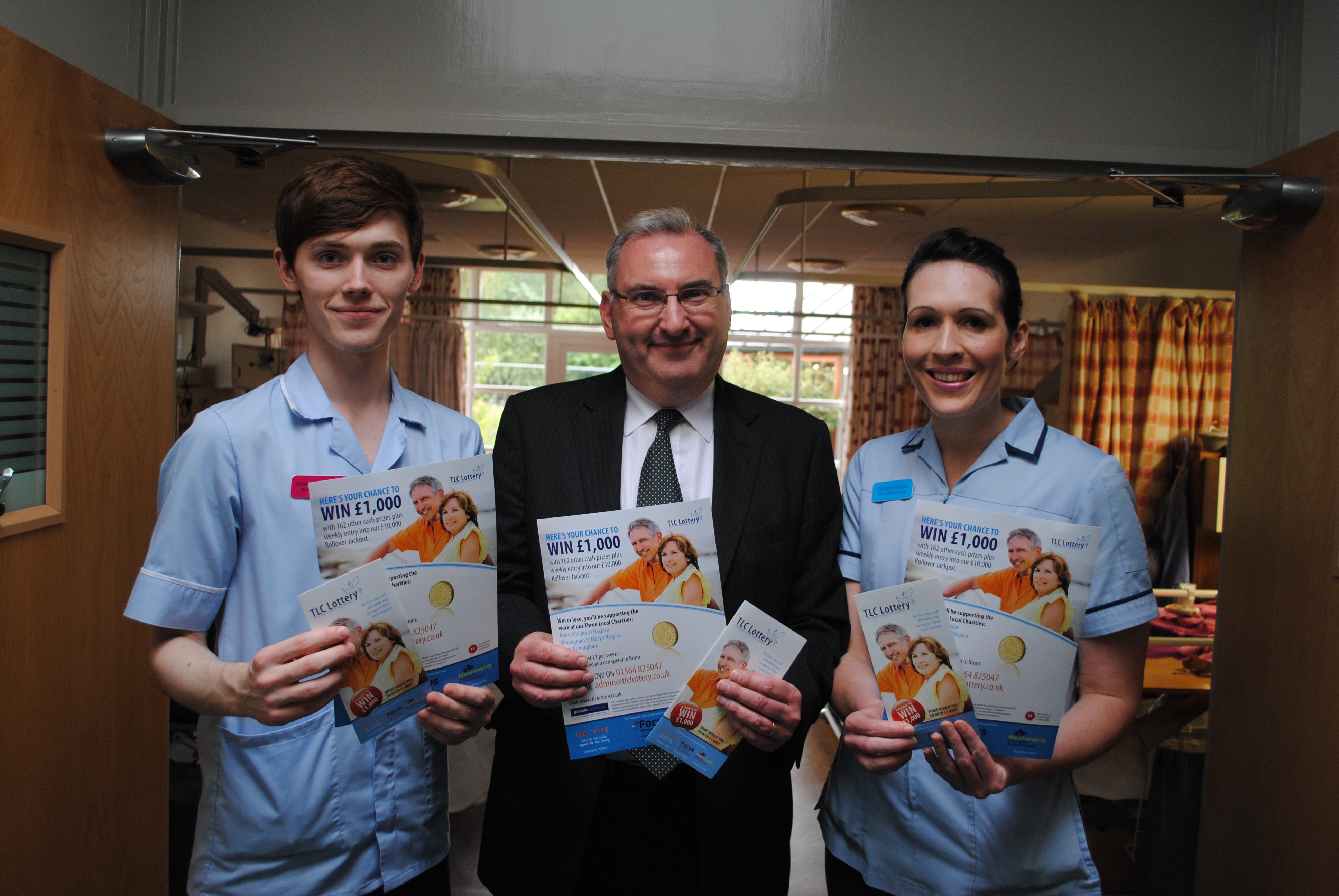 That covers nursing care, physiotherapy, meals, dressings and medication which are delivered round-the-clock, 365 days a year, to people from across Birmingham and Sandwell.
Each year the charity supports around 1,000 patients and at any one time is providing care to 300 people. The Hospice delivers its services through a network of palliative care doctors, clinical nurse specialists and physiotherapists, who support patients at home, at the charity's inpatient unit and the Day Hospice in Selly Park.
TLC Lottery's funding helps the Hospice to support relatives during bereavement through the work of its Family and Carer Support Team. These Staff and volunteers offer guidance and advice to those coping with loss.
Click here to join TLC Lottery with a chance to win £1,000 every week whilst supporting Birmingham St Mary's Hospice, Acorns Children's Hospice and Focus Birmingham, please see opposite page
Photo Caption
TLC Lottery Manager Carl Bayliss meets Nursing Staff Samuel Jennings and Lindsey Findon at Birmingham St Mary's Hospice, Raddlebarn Road, Selly Park.