It is with great regret that I have to report that collector John Corke has decided to leave TLC due to ill health. John has collected over £500,000 for TLC in almost 15 years, making a most valued contribution to funding the work of our Three Local Charities. He has also raised thousands of pounds for local good causes by organising charity nights and signing up for various sponsored events & challenges.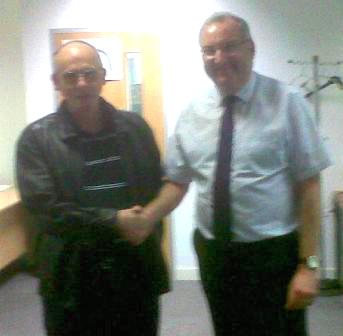 A familiar face in Bournville, Kings Norton, Cotteridge and Stirchley, John will be missed by many of our members who he considers friends first and foremost.
I am sure you will join me in wishing John all the best for the future.
Carl Bayliss – Lottery Manager
Picture – Carl Bayliss (right) with John Corke