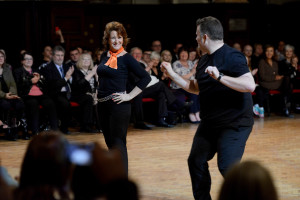 Congratulations to Sue Cox, who manages single ticket sales here at TLC. Sue recently partnered with Richard Brown from Acorns to take to the dancefloor and raise funds for Acorns, one of our Three Local Charities
The event was held on Saturday 28th March at the magnificent Great Hall of the University of Birmingham.
Sue and Richard performed the Charleston in front of over 200 people.