If you are a TLC subscriber, by now you should have received your Summer Super Draw tickets in the post. For one week only we are increasing the top cash prize to £2,500 for the draw made on Friday 26th June.
If you have not received your tickets or indeed would like to buy some more, please telephone Lorraine on 01564 825047.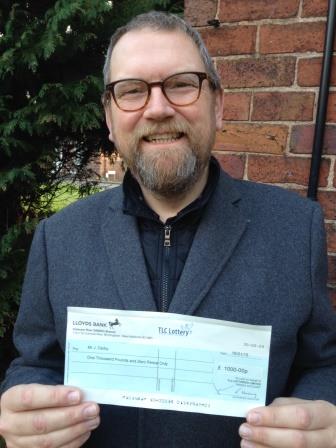 Many thanks to former winner Jonathan Darby (pictured) who has helped us promote this draw in our newsletter.