Peter Higgs from The Best of Birmingham called at the TLC offices this week to show us the TLC advert on the side of his new shiny blue BMW Mini.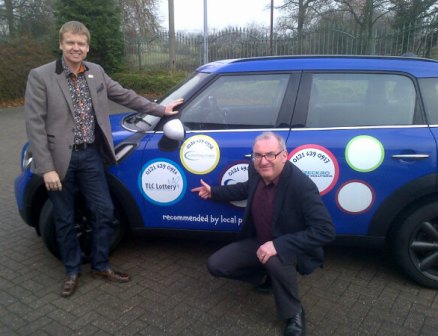 If you spot the Mini please email the registration number to carl.bayliss@tlclottery.co.uk together with where and when. All correct emails will be entered into our free prize draw for a £5 shopping voucher (closing date 30 June 2014).
Please take a look at http://www.thebestof.co.uk/local/birmingham/ and support local businesses in Birmingham.