Lottery Manager Carl Bayliss was recently a guest on Carl Chinn's BBC WM 95.6 programme.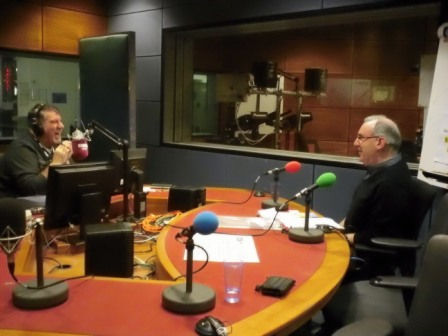 In 2012, TLC raised over £120,000 for each of our three charities and Carl Chinn asked "what difference has this made?"
Carl Bayliss explained that the money raised was enough to provide 4,500 hours of hospice care at Birmingham St Mary's Hospice, all the food and catering staff at Acorns Children's Hospice plus transport and day care for 60 visually impaired people at Focus Birmingham.
Carl Chinn asked Carl Bayliss "why should people support TLC?"
Carl Bayliss responded by saying "it's just £1 a week, you have a chance to win £1,000 but win or lose you know that the money is going to three great good causes making a real difference to people in our community"
Following on from the programme, TLC have had many telephone and email enquiries which just shows the power of local radio in raising awareness of good causes.